we have plenty of covid-19 vaccines in stock. moderna, pfizer and novavax!
Click the link below to schedule your Covid Vaccine!
CLICK HERE TO MAKE AN APPOINTMENT
Covid therapeutics now available here!
We stock Paxlovid for treatment of Covid. Prescription required.
We also have EVUSHELD, a monoclonal antibody for immunocompromised patients. For more information call us or visit www.evusheld.com
We also offer Covid-19 Rapid Antigen and Rapid RT-PCR testing. Call for more details.
Thank you,
The Exton Pharmacy Staff

Welcome to Exton Pharmacy at Marchwood
Dedicated to providing the best healthcare for our community
PakMyMeds
This is a new service we are providing free of charge. Call or email us for more information.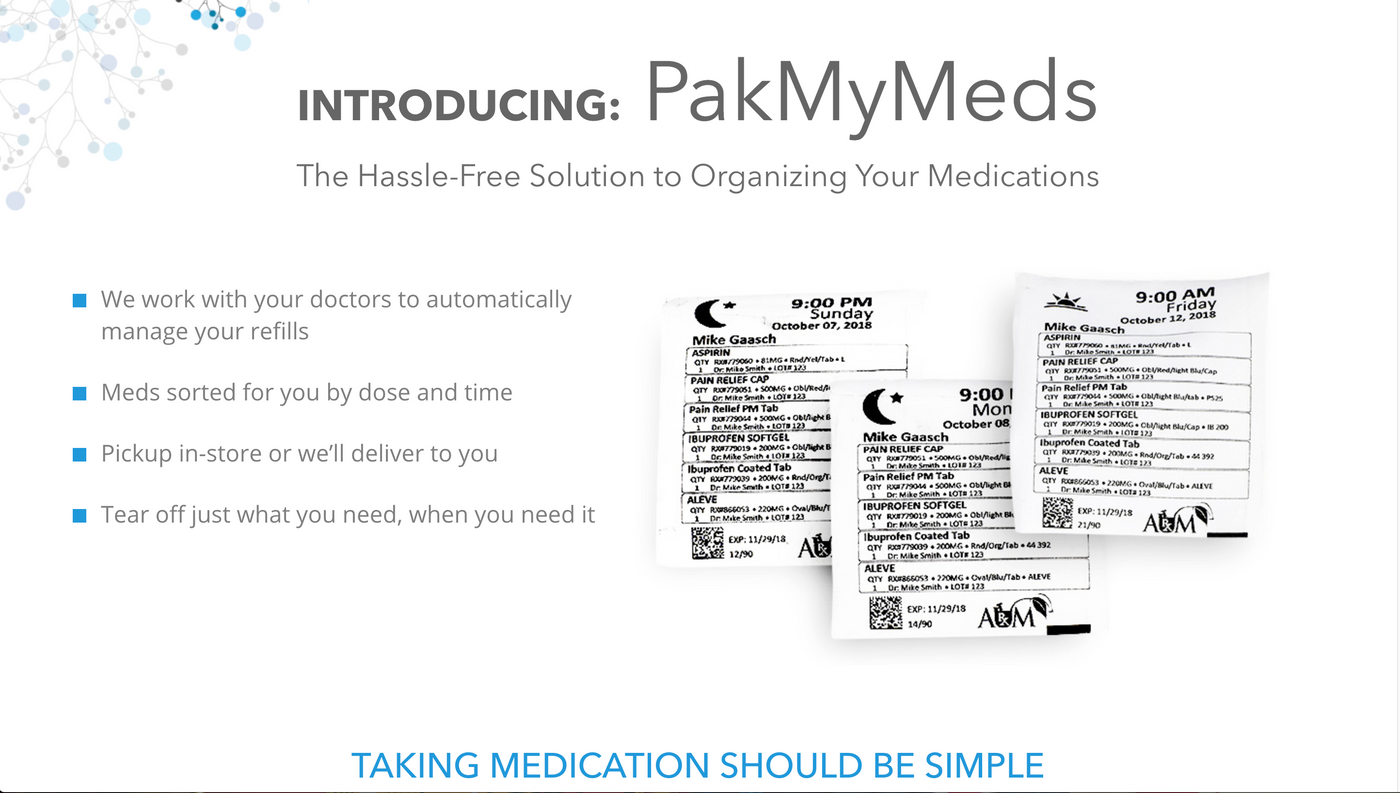 Sign up now while there is no charge!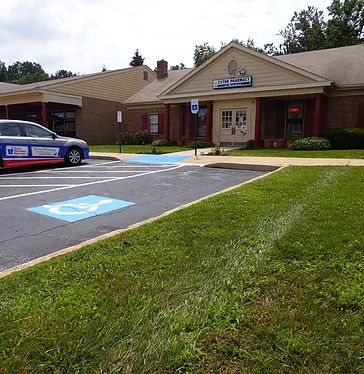 About Exton Pharmacy at Marchwood
Owner and Pharmacist, Mary Walsh, wanted a pharmacy with a more personal touch and customer oriented service. With the help and encouragement of her husband and sons, Mary opened Exton Pharmacy at Marchwood in 2004. We are dedicated to providing friendly and professional service to all of our patients.
​We are located in the Marchwood Shopping Center off of Route 100, behind Bistro 24.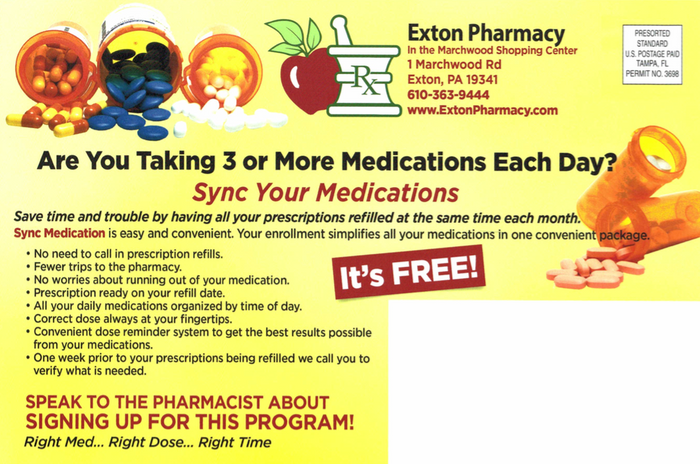 P: 610-363-9444· F: 610-363-1966
Monday - Friday: 9a.m.-7p.m. · Saturday: 9a.m.-2p.m. · Sunday: 12p.m.-3p.m.