Welcome to Exton Pharmacy
We are open for business! You may come into the store as long as you wear a mask.
We have hand sanitizer and thermometers in stock!
We appreciate your understanding that is is for the safety of all our customers as well as employees.
Stay tuned for more COVID-19 updates and tips. Don't forget to check out our Facebook page!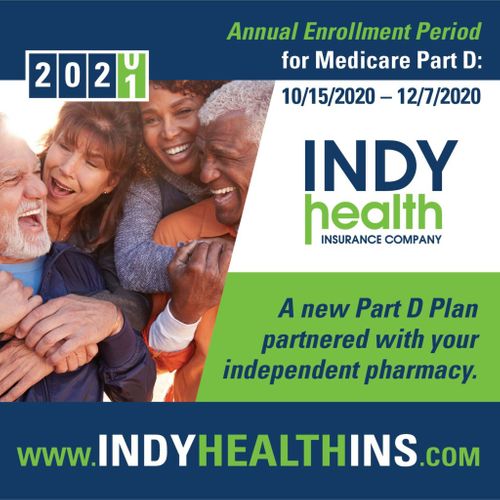 Welcome to Exton Pharmacy at Marchwood
Dedicated to providing the best healthcare for our community
Sign up for our newsletter
Stay up to date with our pharmacy with exclusive content
PakMyMeds
This is a new service we are providing free of charge. Call or email us for more information.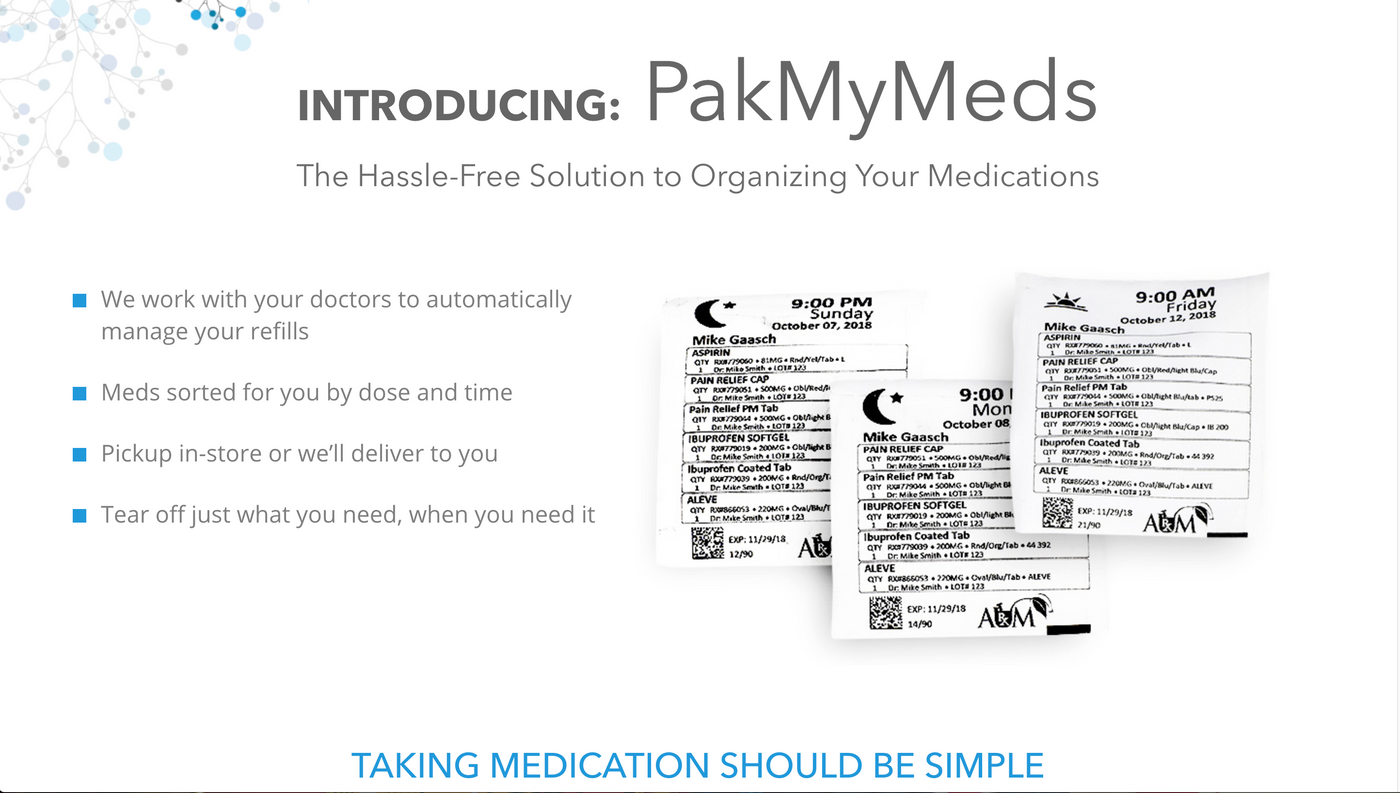 Sign up now while there is no charge!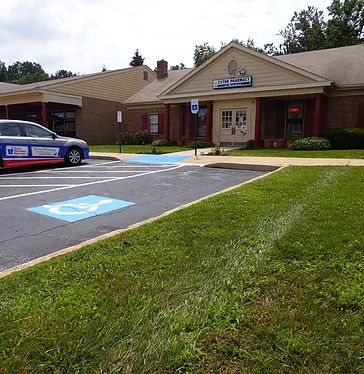 About Exton Pharmacy at Marchwood
Owner and Pharmacist, Mary Walsh, wanted a pharmacy with a more personal touch and customer oriented service. With the help and encouragement of her husband and sons, Mary opened Exton Pharmacy at Marchwood in 2004. We are dedicated to providing friendly and professional service to all of our patients.
​We are located in the Marchwood Shopping Center off of Route 100, behind Bistro 24.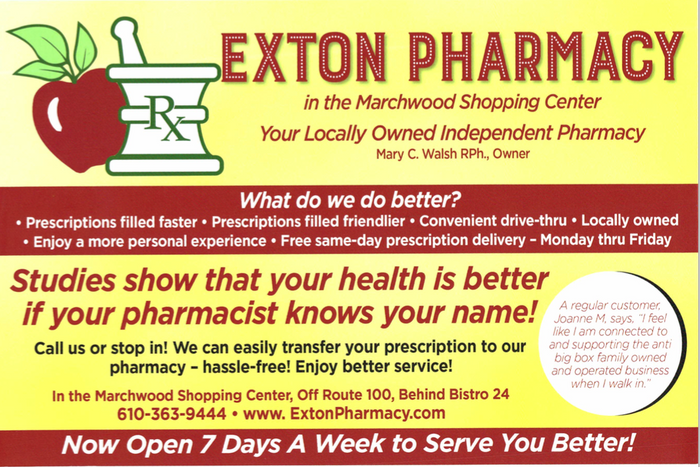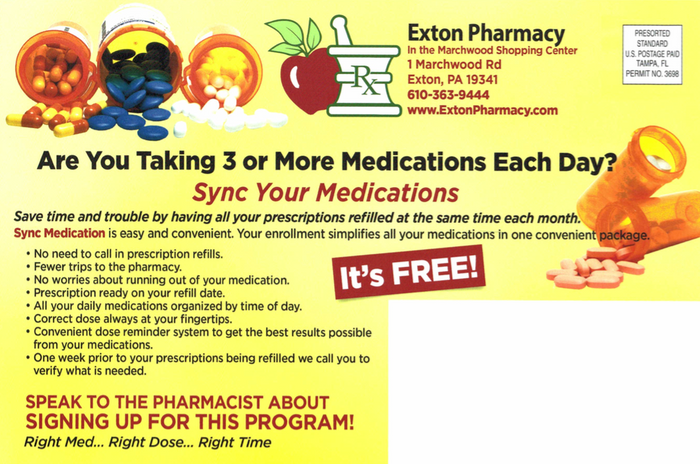 P: 610-363-9444· F: 610-363-1966
Monday - Friday: 9a.m.-7p.m. · Saturday: 9a.m.-2p.m. · Sunday: 12p.m.-3p.m.