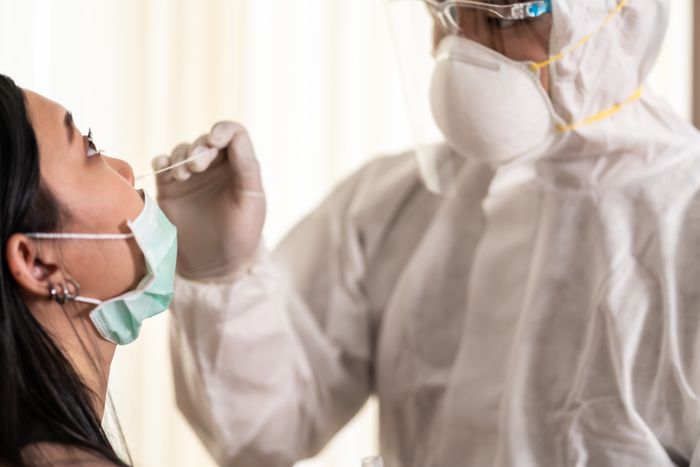 Exton Pharmacy is now offering Covid testing for all ages!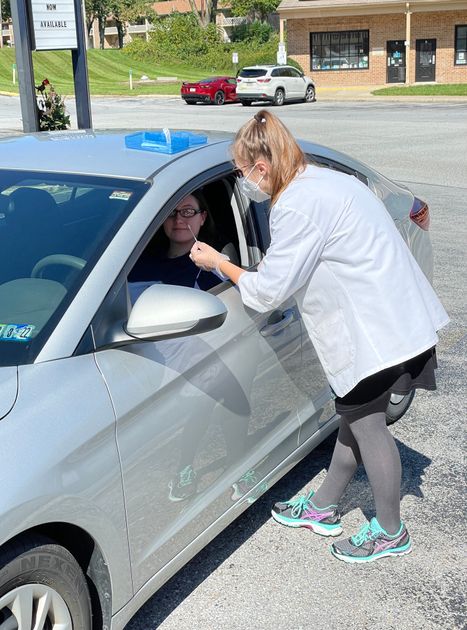 Exton Pharmacy is NOW offering Covid-19 Testing
Testing is available for all patients here at Exton Pharmacy. There are no prescriptions or referrals required.
Appointments, however, are REQUIRED. It is really important that we know who is coming in and when to optimize the safety of our patients and staff.
COVID-19 RAPID TESTS - OVERVIEW OF YOUR TESTING OPTIONS
We are currently offering two (2) tests at Exton Pharmacy, by appointment only:
Rapid Antigen Test
Rapid PCR Test
Testing is performed by our professionally trained Pharmacists. Both tests are a gentle nasal swab. Results can be emailed upon request, or you have the option to wait for the rapid test results.
Pricing is self-pay. (Insurance is not billed but a receipt is given for submission).
What is the difference between the COVID-19 Antigen Test vs. the COVID-19 PCR Test?
Test 1: Rapid Antigen Test | Equipment: BD Veritor System
At Exton Pharmacy we have a rapid antigen test which we perform here at the store and the results are given in only 15 minutes.
This test is $75.00. FSA and HSA cards are accepted for payment.
Test 2: Rapid PCR | Equipment: Accula PCR Test
We also offer the Accula PCR test, which is the test that is required for some travel and is considered the "gold-standard" of Covid tests. The results of this test take about 30 minutes.
This test is $200.00, with results in less than an hour.
How do I schedule an appointment for a COVID-19 Test?
Scheduling an appointment is quick and easy. There are two way for someone to schedule:
Call us at 610-363-9444 and schedule with one of our team members.
Schedule directly on our website here.
What are the COVID-19 Testing requirements for travel?
There have been a lot of updates to rules and regulations for travel during this pandemic. State, local, and territorial governments may have travel restrictions in place, including testing requirements, stay-at-home orders, and quarantine requirements upon arrival. For up-to-date information and travel guidance, check the state or territorial and local health department where you are, along your route, and where you are going. It is really important to know the rules for your specific travel destination and plan accordingly.
You can check your travel destinations requirements here.
Is my COVID-19 Rapid Test covered by my insurance?
The pharmacy cannot bill your insurance company for the test as they do not reimburse pharmacies.
We will provide you with a receipt to submit to insurance. It is our understanding that most insurance companies will reimburse you for the test. Of course, you can use your HSA or FSA card to pay for the test.
At Exton Pharmacy, our goal is to help you to be as safe and protected as you can be. We have you pull up to the front of the store and call us. We then come out to perform the test. Results can be emailed upon your request, or you may wait for them.
We NOW offer a New combined test for Covid and Flu!
We have added a third test. If you are experiencing symptoms, we can do a dual-purpose test that tests for flu and Covid-19. With flu season approaching, we feel this test will be a valuable addition to rapid testing.
This is a Rapid Sars-CoV-2 AND Flu A and B test.
This test is $85.00. If you would like to schedule this test please either call us at 610-363-9444 and schedule with one of our team members or schedule directly on our website at https://www.extonpharmacy.com/